Residents of Toronto have access to programs, which are open to children, youth and adults. They provide a place for people to come together and interact with one another.
City of Toronto, Parks and Recreation
Information on every thing that has to do with parks and recreation.
A complete list of YMCA summer day camps.
A list of summer day camps in the Toronto area.
A great site offering everything about any summer camp in or around Toronto.
Ontario summer camps for boys and girls.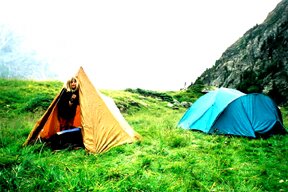 Camp search for Toronto.
Summer camp for kids and parents wanting to learn English and have a fun time doing it.
Activities and events that will be occurring at the Harbourfront Centre
Where improv takes centre stage!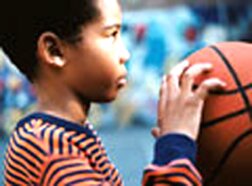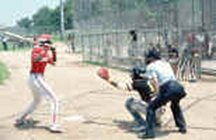 Places that appeal to people especially tourists.
Centreville is an Amusement Park, just a short ferry ride from downtown. It has over 30 rides and attractions and more than 14 eateries. There's something for everyone at Centreville.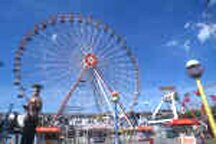 A free, 7.5-acre farm with pathways through wooded areas, around ponds, and into butterfly-herb-vegetable-flower gardens. You could see cows, horses, donkey, sheep, goats, pigs, chickens, turkeys, ducks, geese, rabbits, and cats in barns and outdoor paddocks.
The Ontario Science Centre mission is "To delight, inform and challenge visitors through engaging and thought-provoking experiences in science and technology.
A unique complex houses, located on the waterfront of Lake Ontario. It has over 30 rides and attractions, a children's play area, IMAX films on the largest screen in Ontario at Cinesphere, Mega Maze, miniature golf, a motion simulator ride and much more.
A 40,000 square foot indoor high-tech, interactive, virtual and physical entertainment complex with more than 200 attractions, video games, rides and simulators.
Opened June 3, 1989 this spectacular entertainment stadium known for holding events extrodinary to all, holds highest honours in the stadium entertainment industry. Formerly known as SkyDome, the stadium was renamed the Rogers Centre on February 2, 2005.
Toronto's most defining landmark stretches more than 550 metres into the sky.
The view from it's remarkable rotating restaurant gives you birds eye view of Toronto's lively city, In 2006 the freestanding structure will celebrate its 30th birthday.
Home of former Canadian financier Sir Henry Pellatt, this Majestic Castle beautifully aged and maintained is complete with decorated suites, an 800-foot tunnel, towers, secret passages, and 5-acre lush estate gardens and stables (open May through October). Also available are self-guided audio tours in 8 languages (English, French, Japanese, German, Italian, Spanish, Mandarin and Korean). A fee of $2.00 will apply. * Not available during some special events
Wanting to journey back in time, want to discover life in early Ontario. This Village in Toronto is an example of a community founded in the 1800's. It will do much more than just teach about history, you'll taste it, smell it, touch it, hear it and walk alongside fellow pioneers (interpreters) exploring 40 carefully restored heritage homes, shops & gardens. Pioneer Village comes alive giving life to what once was.
Open year-round Harbourfront Centre features concerts, dance performances, readings, films and kids' shows. The centre culturally diverse draws the community's involvement and incredible talent. With 12 major venues for music, dance and cultural events, in and around two major multi-use buildings. The Queens Quay Terminal houses a wide variety of shops and services. The York Quay Centre houses an art gallery, installations, the Lakeside Terrace, a patio and an information booth. There is also a large pond that doubles as a seasonal, outdoor skating rink.